Micro skate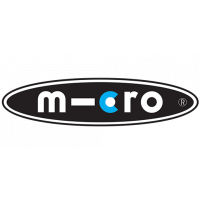 A few years ago I discovered the fastest way to work, avoiding the noisy train station and exploring the city without having to think about endless traffic. You read that right! I bought a pair of micro skates and have basked in the excitement of being free ever since.

Micro Skate specializes in the manufacturing of freeride, slalom, and recreational skates. With the aim of product development, the company engages in the design and innovation of inline skates, providing excellent quality control and product optimization.
The brand continues to produce professional products aimed at providing better service to its customers by combining functional and aesthetic design to optimize the visual impact and enhance the product customization experience. Besides product development, Micro inline skates are all about creating a passionate and joyful sports atmosphere so that people can enjoy their time skating.
These skates also come with wheels which, as opposed to prominent opinion, are easier, faster, and also efficient to use. The inline skates can be controlled with precision because their soles are organized in a consecutive line that assists the skate while maintaining balance. The inline skate exists for children from the age of three and is ideal for children who still understand how to skate. Its laceless design gives rise to an avenue for kids to get on and off, along with flexible features that carry 3 kid sizes in a custom skate while maintaining the accurate proportion of space and fit.
Micro skate sizing
With particular improvements, the micro inline skate is made with Swiss quality and innovative safety features along with a spectrum of inline skates designed to achieve more refined outcomes, suitable for both grown-ups and youngsters. They have notable features like Twincam ILQ9 bearings, lightweight 7005 aluminum frames, rear brakes (in advanced models only as a part), aggressive inline skates suitable for part, and freeride for the city and recreational skating. Micro skate sizes are from as small as EU23 / US JR 6 up to EU47 / US 13, these are convenient for both casual and urban inline skates.
Micro skate dealers
Due to the increasing demand for these skates, delivery is done, worldwide by simply ordering the product from authorized micro skate retailers or by visiting the online store.
I hope this helps you find the right pair of skates to start your journey.