Alkali skates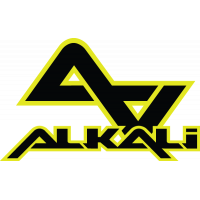 Alkali Hockey skates, an emerging roller hockey enterprise, was established by former Mission employees Joe Cook and Justin Hoffman. Despite its early stages, the team at Alkali is already making significant progress. They have no intention of slowing down in terms of product launches, as they plan to introduce a comprehensive range of roller hockey equipment, including skates, sticks, pants, bags, and more.
Although much remains to be unveiled about Alkali Hockey's offerings, it is known that their inline hockey skates will feature Labeda wheels and be mounted on an 80mm chassis. To get an impressive close-up glimpse of their stylish sticks, be sure to watch the video below.
Alkali skates sizing
Alkali Hockey returns with their second-generation RPD + Line. The high-end RPD Max+ and RPD Shift+ Skates boast a new Purlyn quarter package, delivering enhanced stiffness, support, and impact resistance compared to previous models. The entire line, which includes the RPD Team+, RPD Comp+, RPD Crew+, and RPD Lite+, employs Alkali's Movement Chassis to ensure exceptional power and stability. The design incorporates a recessed second wheel from the toe into a designated wheel cutout in the outsole, lowering the player's center of gravity and enabling rapid turns.
Alkali skates dealers
Alkali Hockey skates are available at our inline skates store as well as Tronx inline hockey skates, where we offer free shipping across the United States. Find the perfect pair of Alkali skates to enhance your roller hockey experience and enjoy the convenience of our seamless shopping experience. Don't miss out on these high-quality skates – shop with us today!