FR Skates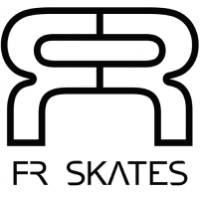 Buy FR SKATES in the USA
FR Skates is one of the top leading brands in the skating industry. FR Skates produces high quality skates with a top tier price tag attached to them. FR is a brand that creates hard shell free ride skates providing quality build while not sacrificing the comfort and style of their skates. They are built of hard plastic which is very durable yet versatile.
The FR Brand was originally created in 2006 and originates from Paris, France by Gregoire Pinto and Sebastien Laffargue. FR and Seba were once a single brand, but FR eventually branched off as its own company. Sebastian, began skating as a kid back in 1996. His journey led him to win a number of competitions throughout the years but where he has gotten most of his fame from was his online videos. His videos posted online were of him showing off his stylish freestyle skating. Sebastian proved his worth in all sorts of skating styles such as: freestyle skating, slalom, downhill, slide competitions and speed skating as well. Sebastian's debut skate released back in 2005 with his 1st pro model boot.


Quality and Build
FR provides a quality skate that is designed to surpass other brands in quality and made for skaters by skaters. FR inline skates are now a well known brand across the world and recognized for its quality. The brand has made a reputation for itself based on skaters experience with the brand. FR skates has made it so that even with a budget you are still able to acquire a solid skate. Their most budget friendly skate being the FRX is an amazing skate to start off with and only gets better as you upgrade to the higher end models.
FR inline skates all feature a removable liner which can be useful in the case you want to wash it or even swap it out for an upgraded liner. The standard liner included is a great liner and offers maximum support and comfort. The FR skates all use a standard 165 mount which means you can use almost any other frame for your skates. You can ride with a common 4x80 wheel setup or even a 3x125 setup, the possibilities are endless.


Models and Upgrades
The FR skate shell sizes can be determined using the FR skates size chart to find your best fit. A snug fitting boot is normal and will give you the most response as maneuverability and accuracy in your turns and carves are very important. Although they could feel snug, most if not all skates will go through a break in period where they will start to stretch and mold according to your foot shape and size. The FRX being the base model skate by FR comes with a highly durable shell and a very comfortable liner. The velcro 45 degree strap really helps lock your heel into the skate providing more accuracy when pushing through with your heels on carves and slides. When moving up into the higher end models such as the FR1 what you are getting is better wheels, faster bearings and at times even an upgraded liner. All of these upgrades can also be done to the base line skate as well.
There are also many wonderful FR accessories such as socks for inline skates and skaters backpacks.