Powerslide skates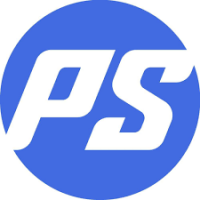 Due to the constant innovation of technology in the skating enterprise, the advent of Powerslide gave rise to a new perception of what an effective skate should look like. Mathias Knoll, the originator of the Powerslide skates brand, conveyed the story of how he began skating. At age six, Matthias was already eager to know about inline skating tournaments, having concluded his last college exams in 1988, he lost his father to the bitter hands of death and was saddled with the responsibility of funding himself for travels and events he participated in, to make matters worse he suffered an injury which put a hold on his career for some years. Matthias made a comeback to the industry in 1989 when he began racing while developing a business that assisted him in his finance.
A throwback to 1987 tells the tale of a 17-year-old Mathias who had just obtained two gold trophies and a German title qualifying him for the advanced team. Mathias began the sales of skating equipment to fellow competitors from his car and with the merging of Western and Eastern Germany in 1990, he was permitted to enhance the sales of this merchandise to extra persons.
At age 24, he became an expert in skating and its accessories, retaining the opportunity of joining and winning the speed skating titles. During this championship, he was eligible to pitch Powerslide at an ISPO in Munich which emerged to be the nation's premier trade show. Abandoning his proficient skating career he began his journey to living his adolescent dream. It is interesting to know that at the ISPO trade show, Tom Peterson decided to fund Powerslide supporting its performance with a substantial donation and trademark selection.
In 1994, Matthias and his friend Stefan Gohl jointly founded Powerslide having the goal of promoting the joy of spinning to people through the creation of high-quality inventive skates and skating parts responsible for various skate levels and varieties. These skates are of utmost recommendation for amateurs who are just selecting their initial pair of skates, and professionals adding another set to their collections. Ranging from racing to fitness and recreation, aggressive inliners or Urban, off-road or Hockey, the Powerslide company is situated across the globe, with the widest and most outstanding range of skates common in the market. Powerslide uses a fashionable way to slow down your board, nudging skaters to their boundaries and redefining fun. This process entails turning the board sideways while in motion to slow down the wheel or stop the skate. The Powerslide Skates came along with the production of the Micro Inline Skates engineered with excellence and flexible features which makes them the best fit for every child.
POWERSLIDE SKATES SIZING
With 100% ownership by skaters, possessing up to 4 million German marks in a year, Powerslide assembles skate equipment for skaters with the best crew of employees, producing first-hand customer experience and having established the brand line for Inline Skates in 1996. Popularly known for Urban Inline Skating, the company began the production of Powerslide Freestyle skates which possessed the qualities of a Trinity 3-point mounting, 3 and 4 wheels respectively, appropriate for both grown-ups and kids, which brought joy and excitement to fitness skating. In 2004 the company released freestyle and adjustable skates used for Aggressive and Street Skating Inline, possessing width adjustable brakes and a universal brake system technology ideal for intense skating. Powerslide skate sizing chart is made available on the company's website.
POWERSLIDE SKATES USA
Powerslide products are available on Powerslide retail and you can buy powerslide skates from any powerslide skates store or powerslide Skates USA branch