Seba skates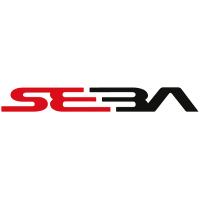 Sebastien Laffargue, the brand owner of Seba inline skates, tells the story of how he began this adventure during his childhood days when he qualified for his first competition in 1996. Spending most of his years in Paris, France, he developed a skill in skating and began his journey to being a star, while succeeding in most tournaments he participated in. Through the rising development in the technological space, he earned popularity as a result of his weekly video update which mostly showcased his technique in style and perfection. During his exercise on the different styles of skating; Sebastian realized that all boots were made for specific purposes i.e. various boots were used for varied skating techniques. This prompted him to discover the ideal skates, ushering in the creation of the label. A new age started for the French skate brand Seba in 2005 when they commenced the production of skates suitable for, advanced, intermediate, or beginner skaters who wanted the best in their skating experience.
Moving on, one of Sebastien's best friends Gregory Pinto haven traveled on many tours with him for years and formed a partnership together to be co-owners of the brand, producing and innovating skates that empower skaters with a wide variation of properties to have leisure with as well as succeed at all categories of competition. A combination of their proficiency, notions, and familiarity emerged in creating the Seba brand, Whose goal was to allow skaters freely live their ambition of skating while offering a specialty in the production of rollerblades, boots, protections as well as spare components for the free practice of skating.
Since its inception, SEBA has expanded its horizons with high-performance urban skates known for their high responsiveness and comfort rating, making them a perfect option for skaters looking for control in their setups. It is also one of the dominating brands of freestyle and Skates Slalom roller skates, bringing innovation to the market and providing exclusive products, so that nowadays you can buy Seba skates at an affordable price.
The brand began producing Aggressive street Skates with wheels specifically designed to structure the process by improving the skills in any skating style. His prototype was loved by everyone due to the accuracy of its carbon boots, cuffs for aid, and convenience.

Seba skates sizing
Choosing the perfect Seba skates size fit from the collection is of utmost importance, as personality skates have a worn-out duration and always adapt to the skater's feet over time. Many take a shorter time most others take longer, while you yearn to be relieved during your ride, the skates mustn't be too vague. Having the size of the right skate for the Seba skates relies on the amount of restraint, power transfer, and skillfulness you exhibit in skating. If solace is a prerogative or you have unusually shaped foot, a scarcely larger shoe size is advantageous, and perhaps you are between lengths, make sure to choose a larger skates size.
Seba skates dealers
It's not an issue where to buy seba skates due to many shops offering them nowadays. The brand is internationally recognized so you can always buy Seba skates either from Seba skates dealers or Seba skates online store as an order, all the way to the USA, UAE, Saudi Arabia, Europe, Korea, Brazil, and Australia.