How to choose size
FR SKATES
FR1, FR3, FRX
| EU | US | UK | MP | Insole |
| --- | --- | --- | --- | --- |
| 34 | 3 | 2 | 22 | 22 |
| 35 | 4 | 3 | 22.5 | 22.5 |
| 36 | 4.5 | 3.5 | 23 | 23 |
| 37 | 5 | 4 | 23.5 | 23.5 |
| 38 | 6 | 5 | 24.5 | 24.5 |
| 39 | 7 | 6 | 25.5 | 25 |
| 40 | 7.5 | 6.5 | 26 | 25.5 |
| 41 | 8 | 7 | 26.5 | 26 |
| 42 | 9 | 8 | 27 | 27 |
| 43 | 10 | 9 | 27.5 | 28 |
| 44 | 10.5 | 9.5 | 28 | 28.5 |
| 45 | 11.5 | 10 | 28.5 | 29 |
| 46 | 12 | 11 | 29.5 | 29.5 |
| 47 | 13.5 | 12 | 30 | 30 |
---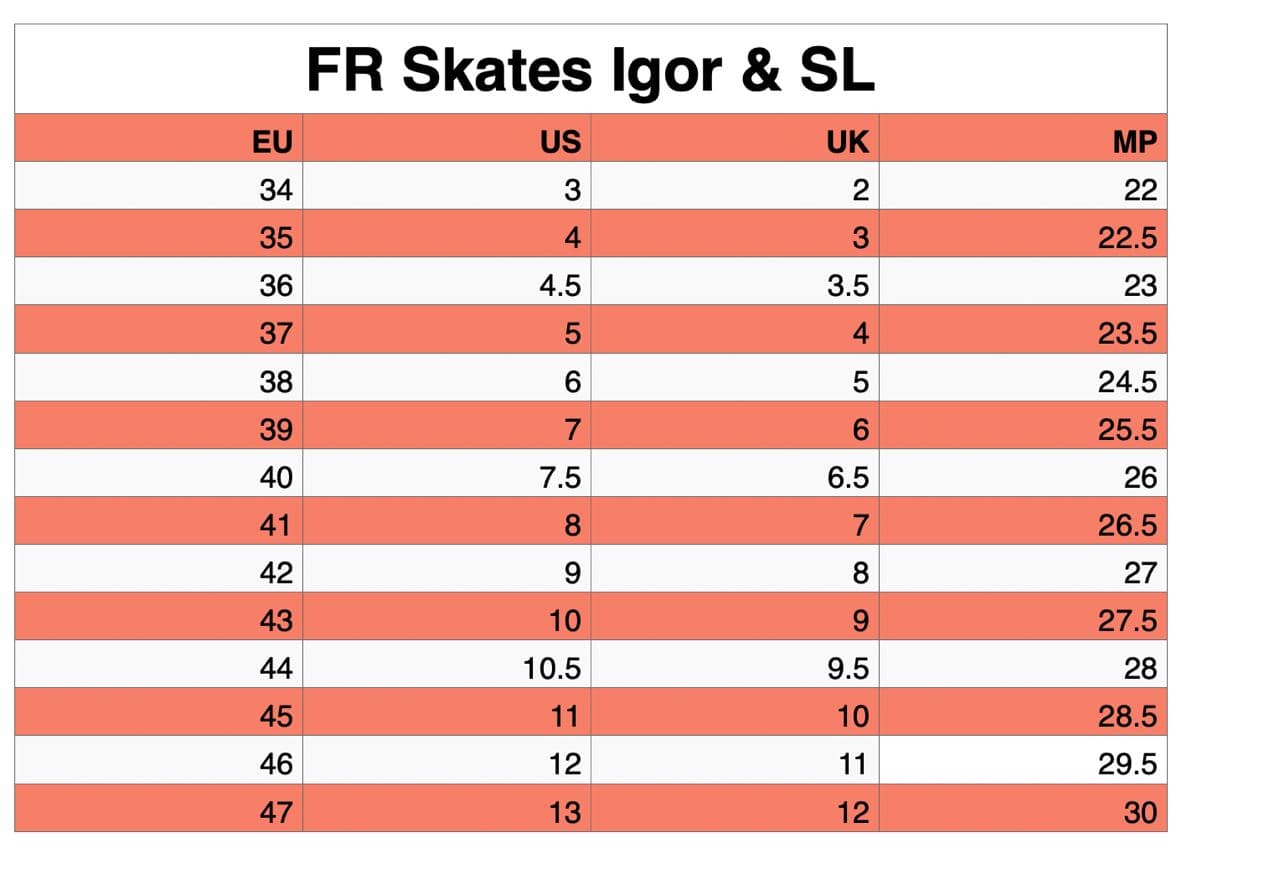 SEBA SKATES
*For SEBA and FR skates: If you are not sure about size, we recommend taking a bigger one. Because SEBA and FR skates have great ankle support, that's why sometimes beginners choose few mm bigger size for comfortable skating.
For professionals, we recommend to measure foot first.
For example, I have 252mm and use EU39 FR1 skates. (EU38 too small, EU40 a little big).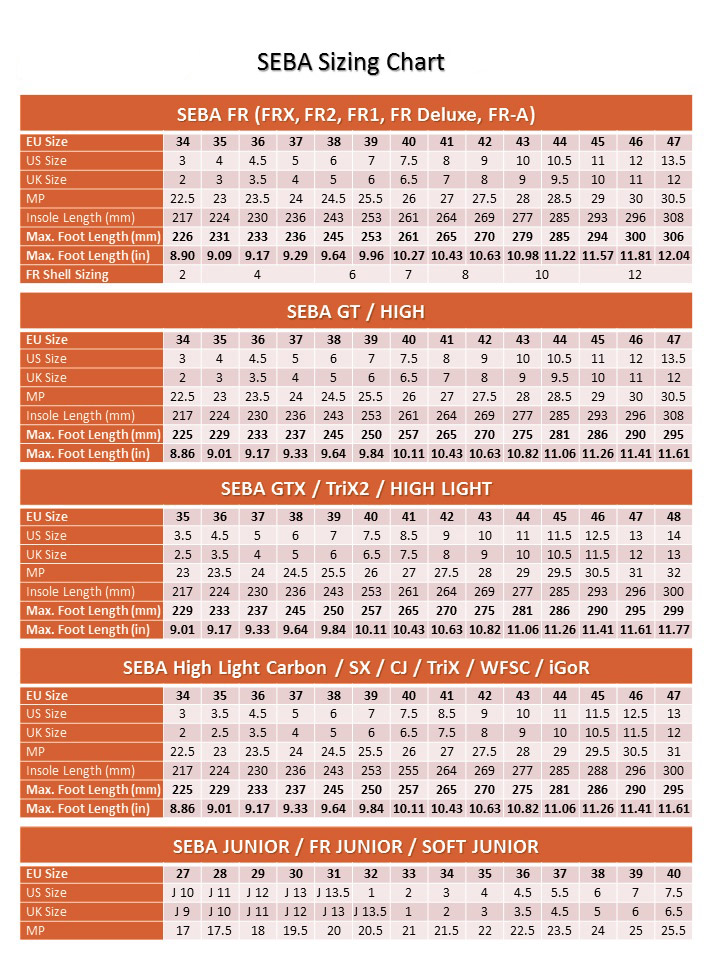 ---
ROLLERBLADE