What is Artistic Roller Skating?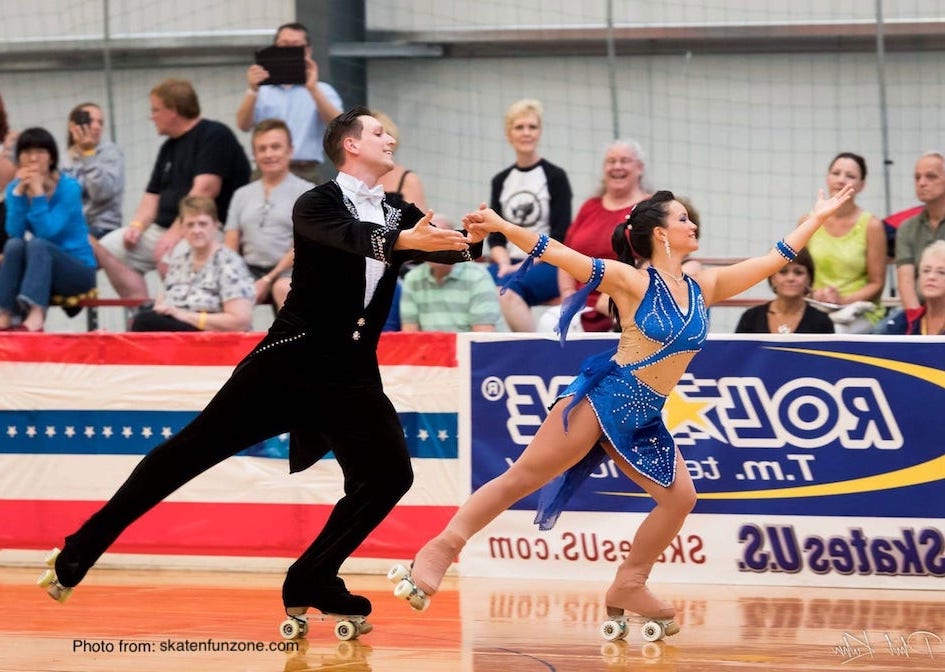 Artistic skating is a form of skating that is not bound by any strict rules or guidelines. Instead, it is a means of self-expression and a creative outlet for those who participate in it. Artistic skating blends the basic techniques of those skating with free-flowing maneuvers, which are not limited to a range of movements that will consist of spins, swivels, freestyle dancing, and even some choreographed skating. The most popular and appealing aspect of freestyle artistic skating is the beneficial factor of the freedom that it allows to the skaters.
The skaters are never confined to any particular style or technique, but instead will always be encouraged to define their very own style by showing the judges what works best for them. With that being said, artistic skating can be open to anyone with any skill level and regardless of their prior experience.
To sum it all up, artistic skating is a simple form of skating that will help emphasize a skater's self-expression in discipline and creativity, rather than following a strict set of rules or set boundaries. This will always allow the skaters to follow and explore their own uniqueness and true-to-self style, encouraging them to develop their own techniques, and making it as dynamic as possible and a constantly evolving form of art.
Did you know what is jam skating? It's one of the "street" forms of artistic roller skating. Check it in our article.
Professional Roller Skating
Professional roller skating just like anything else that has the word professional in front of it, simply means that this is your profession and you have made a career out of this. Speed skating or marathon skating are great examples of people who are professional skaters. To be a professional skater requires a lot of hard work, training, and dedication to the sport. Professional speed skaters is probably one of the most common types of professional skating you've heard of. Speed racing requires rigorous training in order to be at the top of the list for speed skating.
Figure Roller Skating is one of the many disciplines that skating has to offer. It's more commonly known for having a similar style to figure skating on ice. There is only main difference, that is that this is practiced on flat ground and with figure quad skates. Figure roller skating entails a lot of practice, endurance, and hard work. For figure roller skating, you will have to follow very technical rules and boundaries to follow for this style of skating. Some of these technicals can consist of how to initiate a specific move or rotation, or even how to land them in a specific way. This discipline of skating is typically graded and judged by professionals based on whether or not your performance during the competition meets all the expectations.
Roller Skating Competition
Roller skating competitions consist of events where all skaters showcase their skills including all different disciplines, this includes artistic, speed, and even roller derby. These competitions have a long history, dating back to the early 1900s when roller skating was a popular leisure activity. Artistic skating is a discipline that consists of freestyle skating or even routines set to music but with no general rules and allowing the skater creativity and freedom. Skaters perform a variety of jumps, spins, and footwork, often using elaborate costumes and props to enhance their performances. Judges score skaters on their technical skills, artistic interpretation, and overall performance.
Roller skating competitions tie in all disciplines of skating, whether it be artistic, speed skating, or even roller derby. These competitions allow skaters of all ages and different skill levels to display their talents by competing against other like-minded skaters. Overall, roller skating events and competitions are celebrations of the sport itself and the passion that so many people share around the world.
Check for more interesting articles such as how to falling on roller skates.