3 Non-Toy Birthday Gift Alternatives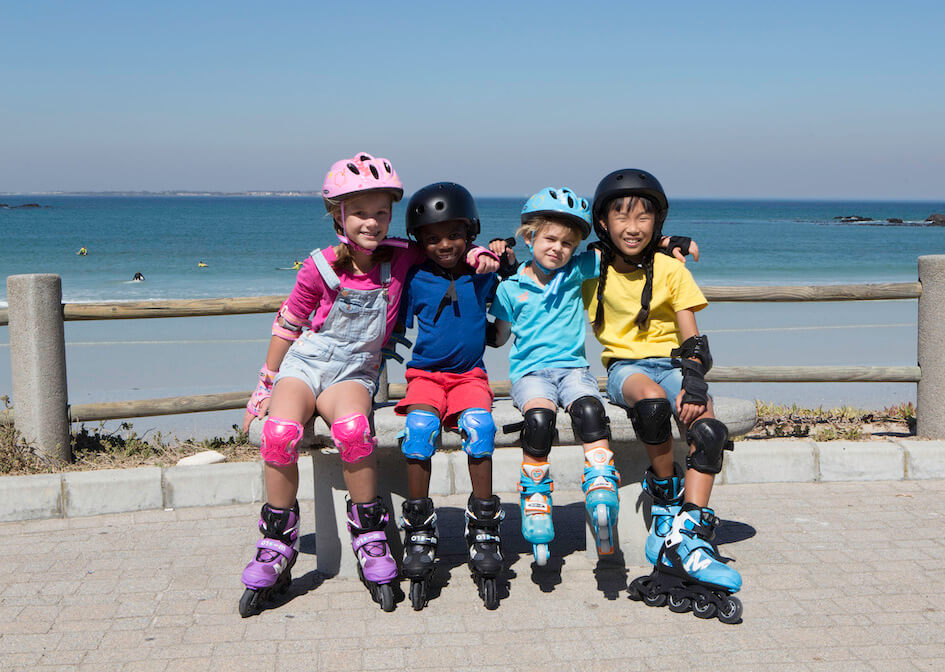 The following is a list of some gift alternatives that is kid appropriate that don't necessarily involve a toy.
Art Supplies: Art supplies such as coloring books, paints, markers, and sketch pads can be great gifts for kids who enjoy art and creativity. You can also include a personalized note or card to encourage them to keep creating.
Outdoor Gear: Encourage kids to spend time outdoors by gifting them outdoor gear such as a new bike, roller skates, or a scooter. These gifts can help kids stay active and enjoy the great outdoors.
Science Kits: Science kits can be a fun and educational gift for kids who enjoy learning about science and experimenting. There are many different science kits available, from chemistry sets to robotics kits, that can provide hours of entertainment and learning.
These non-toy gift alternatives can be a great way to encourage creativity, outdoor play, and learning in children, and can be a thoughtful and unique gift that they will remember long after their birthday has passed.
Kids' books can be a great alternative to traditional gifts for children. Not only do they offer hours of entertainment and imaginative stimulation, but they can also help promote early literacy skills and a love for reading. Here are some suggestions for age-appropriate children's books that make great gifts:
Board books for infants and toddlers - these books are made from sturdy cardboard and feature simple, colorful illustrations and easy-to-read text. Some popular titles include "Goodnight Moon" by Margaret Wise Brown and "The Very Hungry Caterpillar" by Eric Carle.
Picture books for preschoolers - picture books are a step up from board books and often feature longer stories and more detailed illustrations. Some great titles include "Where the Wild Things Are" by Maurice Sendak and "Corduroy" by Don Freeman.
Chapter books for early readers - as children begin to read on their own, chapter books can provide a fun and engaging challenge. Some popular titles for this age group include "The Magic Treehouse" series by Mary Pope Osborne and "Junie B. Jones" series by Barbara Park.
Graphic novels for older children - graphic novels combine storytelling with visual art, making them a great option for older children who may be reluctant readers. Some popular titles include "Smile" by Raina Telgemeier and "Dog Man" by Dav Pilkey.
DIY Kits
DIY (Do-It-Yourself) kits can make great gifts for kids because they provide a fun and interactive activity that children can do on their own or with adult supervision.
They encourage creativity because DIY kits often involve building or creating something, which can inspire children to think creatively and use their imaginations. They teach valuable skills, such as problem-solving, following instructions, and using tools safely. Completing a DIY project can give children a sense of accomplishment and pride in their work. DIY kits come in a range of themes and skill levels, so you can choose one that matches a child's interests and abilities. Unlike traditional toys, DIY kits can be used multiple times, providing hours of entertainment and learning opportunities.
Kids roller skates
Kid roller skates are a type of footwear designed for children that allows them to roll or glide along a surface. They typically consist of a boot with wheels attached to the bottom, which are usually made of polyurethane or PVC. Kid roller skates can be used for recreational purposes or for more serious activities such as roller skating competitions or artistic skating.
When choosing children skates, it's important to consider the size and fit of the skates, as well as the level of support and protection they provide. Some skates come with additional features such as adjustable sizing, padded liners, and reinforced toes and heels.
It's also important to ensure that children wear appropriate safety gear when using roller skates, including helmets, knee pads, elbow pads, and wrist guards. With proper safety precautions and supervision, kid roller skates can provide a fun and active way for children to enjoy the outdoors and stay active.

You will find many kids adjustable roller skates on our website.